High Ribbed Lath is a metal lath with expanded hi mesh and U patterns, offering better anti-stress capability and forming flexibility than common rib lath. This product is popularly used in joint construction and various concrete formwork. Hi Rib Lath is also called High Rib Formwork Lath or simply High Rib Formwork. High Ribbed Formwork Lath forms an enhanced mechanical key for the second phase concrete pouring.
High Rib Lath Panels, Hot Galvanized, HR 2.44x0.61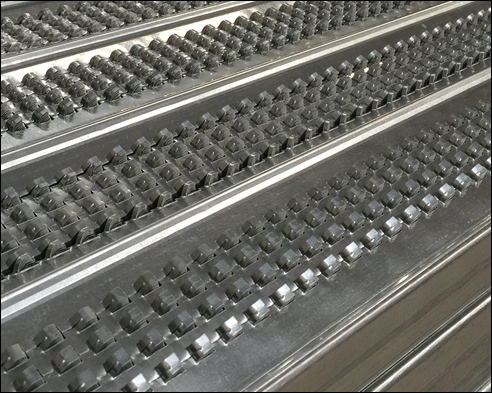 Hy Rib Lath Expanded Metal
Surface treatment: Hot Galvanized
Color: Silver
Feature: Corrosion Resistance
Length: 2.44 m x Width: 0.61 m
Sizes can be customized
For bridge construction.
Galvanised High Ribbed Mesh Lathing, HR 12x8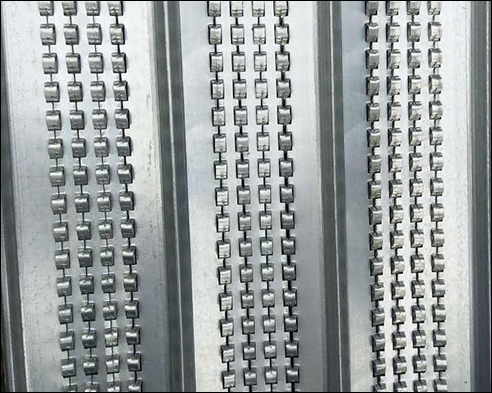 Hi ribbed mesh type, 0.30mm thickness, 12x8, rib height 5mm, rib distance 100mm, lath width 610mm
Hy Formworks Lath, HR 7/8 Inch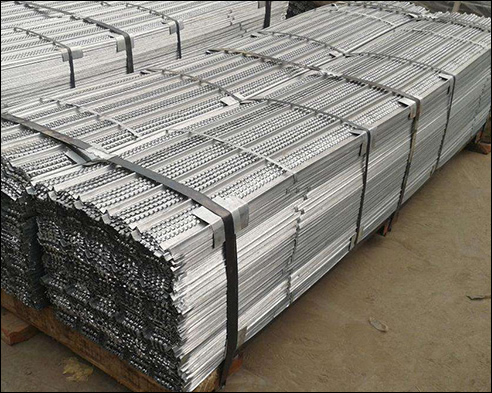 Hy rib type: 3.4 hy rib lath (7/8") used in concrete forming
Popular in USA market
Available in gal. steel and stainless