Weld mesh gabions are manufactured from cold drawn steel wire electrically welded together. The wire is S.S. , Hot Dip Galvanised or Alu-Zinc coated, ensuring a longer life. The meshes can then be polymer coated against corrosion and other weathering effects when used in salty and highly polluted environments.
Gabion sizes:
1x1x1m welded gabion
1.5x0.5x0.5m gabion
1.5x1x1m gabion
2x1x1m gabion
500x500x500mm (Isreal)
Others.

Steel mesh size 1/2", 3/4", 1", 1 X 1/2", others.
Galfan gabions of welded mesh size: 3mm, 4mm, 5mm, others.
Coatings:
Hot dip zinc coated;
Electro galvanized;
Plastic / polyester coated green, black, grey;
Galfan.
American Standard Welded Wire Mesh Gabions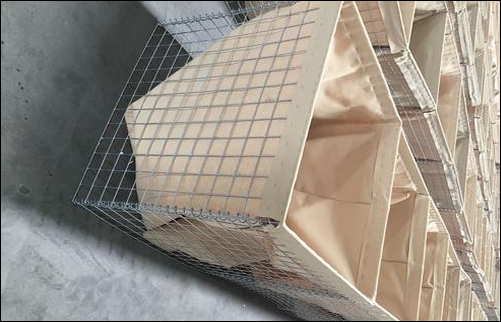 Galvanized wire mesh gabions, welded in sizes: 3'x3'x6' , 3'x3'x12', 18"x 32"
Mesh type: Square Hole
Galvanzing: Hot dip zinc galvanized
With door on the 18" side.
Standard: American standard
Gabion boxes 3'x3'x4' of welded wire sheet
Container cages of hot dipped galvanized welded mesh grid
Rock Gabions with nonwoven fabric and mesh fabric, USA standard