Fees of limited company registration in Bangladesh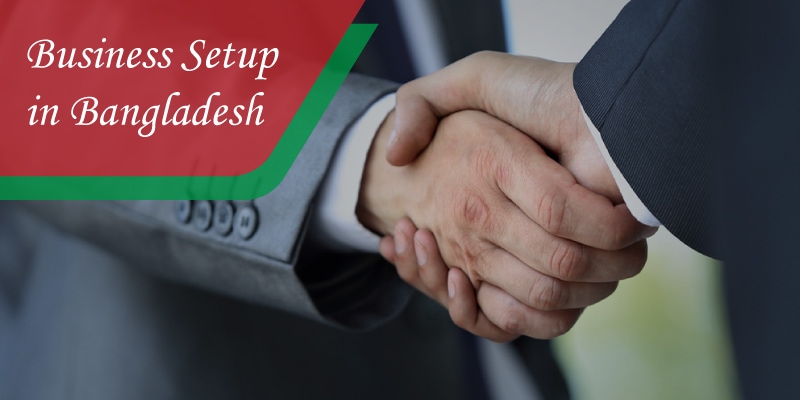 Company Act: 1994
Minimum shareholder: 1 or, 2
Minimum investment capital: Not required but we recommend in Taka 100,000 to 1000,000
Duration: Minimum 7-15 days
Other licenses: As nature of business.
Fees: Taka 60,000 to Taka 230000 as fee depend on authorized and paid up capital and number of business licenses.
Format of company registration: Limited liability company, subsidiary and branch office
Company registration government office: RJSC (ROC)
Recommended banks: SBI, Standard Chartered, City Bank, Eastern Bank and Brac bank.
Steps of limited company registration
Name of the company: This is the first step of registering a new LLC in Bangladesh. The directors (shareholders) will attend in the meeting to decide same:
1. Proposed company name

2. 3. Shareholding proportion
4. Shareholders number
5. Select Chairman and Managing Director

A proposed name shall be submitted to ROC department by paying Taka 200 in schedule bank. It takes 2-4 hours to approve or reject. In case of rejection must re-submit by separate name paying again Taka 200. The approved name is valid only for 30 days. The expert lawyer shall prepare draft of MoA and AoA along with other forms as need. The directors shall sign on subscription form and form IX and XII, fill up personal information and put picture.
This is the primary works but the major part is inward remittance in case of foreign shareholding company. Bank will allow to open temporary bank account by above mentioning documents and the directors shall remit amount of paid up capital to purchase the shares. After then, bank will issue letter of remittance and this letter must submit to ROC to register the company successfully. Visit RJSC office to check the fee of the company through authorized capital in calculator. Estimated head of fees are Company Incorporation, VAT, ROC office and lawyer. Once, registration is completed must apply for Trade License in local city corporation and apply for VAT and company Tax Certificate. Submit all the documents to bank again to convert temporary account into regular.
Business Licenses
Trade license (for all)

Income Tax Certificate (for all)
VAT certificate (for all)
Export and import license (export import business)
Membership certificate from chamber of commerce (export import business)
Environment certificate (factory)
Manpower (factory)
Fire license (factory)
Plan approval copy of the factory or building
Post registration
Submit annual return to RJSC (ROC)
Submit annual tax return to NBR
Prepare audit report
Renew business licenses
Contact for registering LLC in Bangladesh: +8801319340140 (WhatsApp available)
Blog Images Gallery